With only a few games remaining in the Premier League, this week had another vital round of fixtures at both the bottom and the top of the table.

The Manchester derby made the headlines, with many marking it down as the title decider. While the midweek fixtures were key to determining who would finish in fourth place.

Here is the Football.co.uk Premier League team of the week.

Position : Goalkeeper
Joe Hart (Manchester City)
The Manchester derby was being dubbed as the decisive game in the title race between United and City. The England keeper stepped up to the plate and was unbeatable in goal and kept a clean sheet, a clean sheet that may have just won the title for City.

Position: Defender
Vincent Kompany (Manchester City)
It was a captain's performance from the Belgian defender and it was Kompany who led by example and powerfully headed home the decisive goal in the Manchester derby. He lost Smalling and found himself in space to head past de Gea and score the goal that could secure City the title.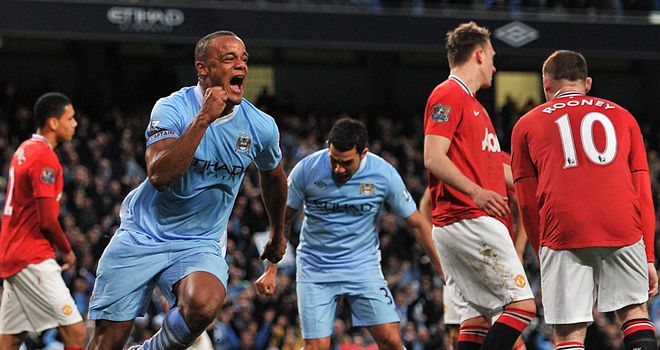 Position: Defender
Jolean Lescott (Manchester City)
Alongside Kompany was England international Jolean Lescott. He was quick to point out that it is not only Kompany and Hart who deserve the credit for City's defensive work this season, Lescott was excellent against United and has been all season.

Position: Defender
Gary Caldwell (Wigan Athletic)
Wigan worked hard to keep a clean sheet against an in-form Newcastle team on Saturday. The hard work at the back helped the team push on and secure a 4-0 win for the Latics. Caldwell was solid and commanding at the back and didn't put a foot wrong all afternoon.

Position: Midfielder
Victor Moses (Wigan Athletic)
At the other end of the pitch, Moses was doing his part by scoring twice. Wigan look to have almost secured their safety after a run of excellent results and Moses' development into a top quality player has been vital.

Position: Midfielder
Steven Gerrard (Liverpool)
With the FA Cup final in the horizon, Liverpool will need their top players to be at their best. Talisman Gerrard was impressive in the win over Norwich providing the inspiration and midfield leadership that guided them through.

Position: Midfielder
Matt Jarvis (Wolves)
The superb comeback for Wolves against Swansea may be too late to save them, but they are hoping to go down with some style. The battling display against Swansea was excellent and Matt Jarvis was the man who made things happen for his team-mates.

Position: Midfielder
Steven Pienaar (Everton)
Pienaar has a new-found freedom since returning to what seems to be his spiritual home at Goodison Park. He carved out three assists for Everton against Fulham and was once again at the heart of everything against Stoke.

Position: Forward
Papiss Cisse (Newcastle United)
This man cannot stop scoring goals. His first strike against Chelsea was terrific but the second was a serious contender for goal of the season. His brace at Stamford Bridge has taken his tally for the season to 13 goals in 12 games.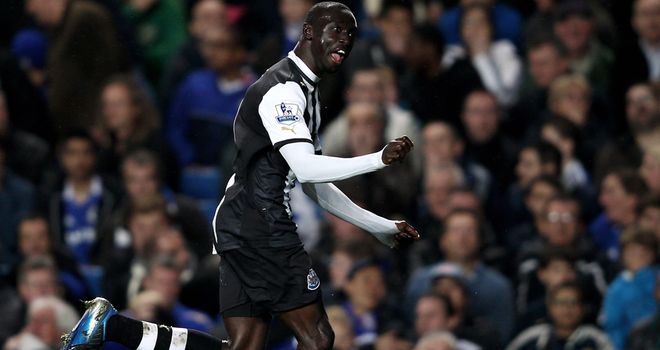 Position: Forward
Luis Suarez (Liverpool)
Suarez was full of running against Norwich and was rewarded with a thoroughly-deserved hat-trick. The icing on the cake was an excellent chip over the head of John Ruddy to complete his hat-tick and make it 3-0 to Liverpool.

Position: Forward
Fernando Torres (Chelsea)
His goal in the Champions League semi-final against Barcelona may have just been the turning point in Torres' Chelsea career. He scored his first hat-trick since September 2009 during the rout of Queens Park Rangers and has now scored seven goals in 14 games under Di Matteo.
Source: DSG
Source: DSG